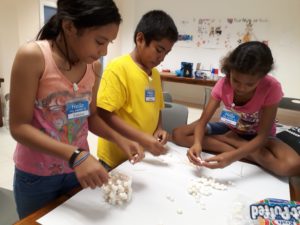 Library Operating Hours

Mondays – Fridays:  8am – 5pm
Saturdays:  9:00 am – 6:00 pm
Sundays: Closed
SPECIAL CLOSINGS:
Youth Day, March 15, 2021
PCC Charter Day, March 31, 2021
Senior Citizens Day, May 5, 2021
Commencement Exercises, May 14, 2021
ROP Presidents Day, June 1, 2021
Palau Constitutional Day, July 9, 2021
Labor Day, September 6, 2021
Independence Day, October 1, 2021
United Nations Day (observed), October 25, 2021
Thanksgiving Day, November 25, 2021
Family Day, November 26, 2021
(Library Closed) November 27, 2021
Christmas Day (Observed), December 24, 2021
(Library Closed) December 25, 2021
New Year Day (Observed), December 31, 2021
(Library Closed) January 1, 2022
The mission of the Tan Siu Lin Palau Community College Library is to support the academic programs at the college and to promote lifelong learning in the wider community with high-quality, accessible resources, information literacy training, and public outreach activities.
With over 45,000 volumes of collections, Tan Siu Lin Palau Community College Library is the largest library in the Republic of Palau.  As a learning resource for the college and the community, it is open to everyone in Palau and offers many services to community members, including Education USA and US Armed Forces Veterans Association of Palau.  It has books for all ages, periodicals, government documents, videos, maps, and vertical files. While most materials are in English, there are also materials in Palauan, as well as a growing International Collection with more than 1,300 volumes, mostly in Japanese, but also in Chinese, French, Hungarian, German, Filipino, Korean, Czech, Dutch, Hebrew, Italian, Hindi, Swedish, and Spanish.  The Tan Siu Lin PCC library is the Republic of Palau's official depository library for all publications issued by Secretariat of the Pacific Community (SPC), United Nations (UN), World Health Organization (WHO), Food and Agriculture Organization (FAO), and United Nations Education, Scientific and Cultural Organization (UNESCO). The Tan Siu Lin PCC library maintains an extensive Micronesia-Pacific Collection, which holds a unique mix of materials on the Pacific region and Micronesia with a particular emphasis on Palau.
A variety of information access services are available in the Tan Siu Lin PCC Library: reference, circulation, course reserve, holds, access to special collections, photocopying and scanning. The library staff provides individualized and group instruction in the use of library resources for both print and electronic formats. There are 20 desktop PC's, available to students and the general public for e-mail, word processing, and research needs. The library's online public access catalog is available on two computer stations in the library, as well as any computer with Internet access at http://library.palau.edu. For questions and concerns, library staff may be contacted at palaucclib@gmail.com.